Faculty of Teacher Education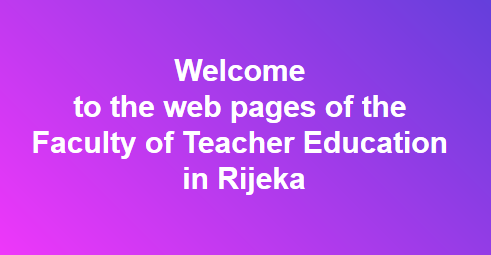 COVID-19 - MEASURES FOR INCOMING FOREIGN STUDENTS

According to the latest instructions and recommendations given by the Ministry of Science and Education of the Republic of Croatia, Civil Protection Headquarters, and the University of Rijeka, the incoming students should comply with the following measures:
- students who arrive from EU countries do not have to test nor self-isolate
- students who arrive from non-EU countries have to self-isolate for 14 days or have a PCR test not older than 48 hours when entering Croatia.

ACCOMODATION
Quarantine and self-isolation may not be done in students and other quests may not be done in dormitories.
Persons coming from these countries should contact epidemiologists for further instructions and treatment.
Persons who stay in the dormitory and in this period get sick or are prescribed self-isolation have to leave the dormitory. For further accommodation they should address epidemiologists or the Civil Protection Headquarters.
RECOMMENDATION FOR ERASMUS STUDENTS - CORONAVIRUS
Based on our desire to protect the health and safety of our students and staff from the coronavirus disease (COVID-19), beginning Monday, March 16 and through at least March 29, the Faculty of Teacher Education in Rijeka is suspending all in-person (face-to-face) classes and is moving to online and other alternative learning options. Erasmus students should contact the respective heads of courses via e-mail regarding any specific instructions and course materials.